Ranking one of the TOP 3 Pubs / Bars in Kandy
Uplifting the night life to the Next level 'Sizzle Sports Pub' has been successfully operating as one of the most popular Sports Pubs /Bars in Kandy. This Fully Licensed Pub is very famous among the up-market Kandy Crowd, Foreigners, Local Travelers, Travel Agents and Businesses in Kandy.
We are catering both Local and Foreigners from both In-house as well as 'walk in' guests.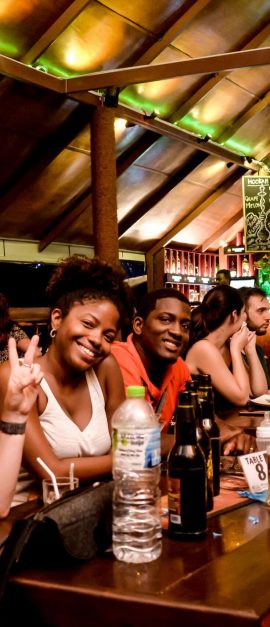 At Sizzle Sports Pub we offer the following facilities and Services
Sri Lankan people are very welcoming by nature and you will experience this most any where you go. However this was taken to another level when I visited Sizzle Sports Pub which is in Kandy.
Turner up at happy hour which was a bonus but the staff made it that much more special. You are never left waiting. Here though they want to offer advice on how best to enjoy your visit. Not travel brochure style but real world, great people.
Sizzle Sports Pub is back had a fantastic fun on first day after pandemic great cocktails. I will be definitely back again
A great place to meet up for drinks or to watch a match with friends! The food is excellent -I've got to recommend the bacon wrapped grilled cheese sandwich – super tasty!